Creepy churches are worth their weight in gold when trying to terrorise yourself. It's Halloween season so what better place to hunt for spooks and monsters then the capital city of the nation that invented the ancient horror holiday.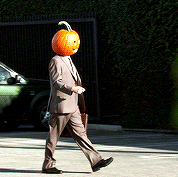 Creepy churches: The Black Church or St Mary's Chapel-of-Ease
This church was founded in 1830. Its Gothic Revival architecture is notoriously gloomy and features in Ulysses and poems by Austin Clarke and Sir John Betjeman. The chemical reaction of rain on the calp limestone causes a dark appearance, or is it the demonic spirits said to inhabit it?
Dublin kids born in the last century were told if you ran around the Black Church three times (sometimes at midnight, sometimes backwards) you would see the Devil! This may have had as much to do with sectarian scare stories as it did with the Transylvania vibe from the damp black spooky stone. I'm not brave enough to find out.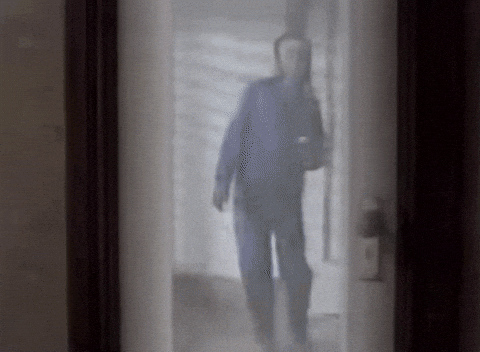 Creepy churches: St Kevin's Park
Behind Whelans on Camden Street, is a hidden oasis by daylight. But after twilight it becomes a creepy haunted netherworld. The ruined church dates to approx 1780, but archaeological evidence shows it was a place of worship since pre-Norman times before the medieval city walls even reached this far!
Reputedly haunted, it has been a burial site for over 400 years and was frequently the victim of bodysnatchers from the Royal College of Surgeons. The graveyard was turned in to a park in 1971. They recorded all the gravestones then moved them to line the walls, leaving behind the corpses the bodysnatchers hadn't gotten yet!
Creepy churches:  St. Canice's Graveyard and Church in Finglas
This church was founded around the 10th century and was still a functional chapel till 1841. It's the site of a beautiful Celtic cross – the Nethercross. It was built by monks in the 9th century and buried in 1649 to save it from Cromwell and was only rediscovered in 1816.
In 2006 a Viking noblewoman's grave was found here. Writer Mary Shelley's aunt is one of the hundreds buried in the ancient cemetery. Nearby was the campsite of William of Orange on his return from the Battle of the Boyne. Known as "King William's Ramparts" there's speculation it may originally have been built by the Duke of Ormonde when he besieged Dublin in 1649. A strange fog and shadow figures have been reported.
Creepy churches: St Brigids Seminary
In beautiful Blanchardstown a former Carmelite Convent called St Brigids Seminary was built in 1828 and mysteriously closed only 4 years later. It was also home to the Holy Ghost Fathers until their move to Blackrock and Kimmage. It has been home to several businesses since. Paranormal activity has been reported whenever any major renovations took place, including strange noises like monastic singing and shadow people.
St Audeon's
Spooky tales about the forty steps to old St Audeon's and the "Gates of Hell" could fill a book by themselves, so I'll just give a couple. The Green Lady is a misty apparition, of the aforementioned colour, who floats around the area before disappearing back in the ancient stone wall. This reputedly the spirit or poor Darkey Kelly. She was an innkeeper in the 18th century who fell afoul of the Sheriff of Dublin, Simon Luttrell, of Hellfire Club fame. Friendship and romance turned sour. He accused Kelly of witchcraft and she was burned at the stake in St Stephen's Green in 1746. She haunts St. Audeon's to this day.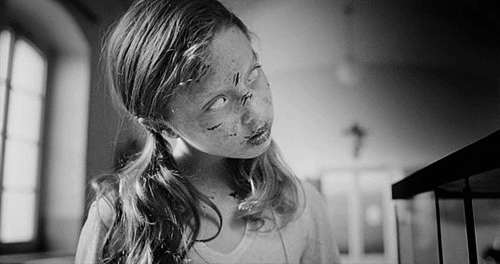 St Michan's
The eerie subterranean vaults and their fascinating well-preserved mummies of old St Michan's are well known and sadly under-visited. They have been reopened and restored recently after a despicable act of vandalism. If you're brave enough they really need to be seen to be believed. And you will understand why many have claimed to sense presences, see shadow figures and hear the whisperings of the dead down in those icy tombs.
Newgate/St Michan's Park
This is near Capel Street. It was the site of the notorious Newgate prison and now a children's playground! This cheerful daytime location is watched over by a unique statue of Erin, the female embodiment of Ireland. The playground reportedly springs to life with phantom lights and sounds in the middle of winter nights. Whispered voices, photographic anomalies and inexplicable screams are reported.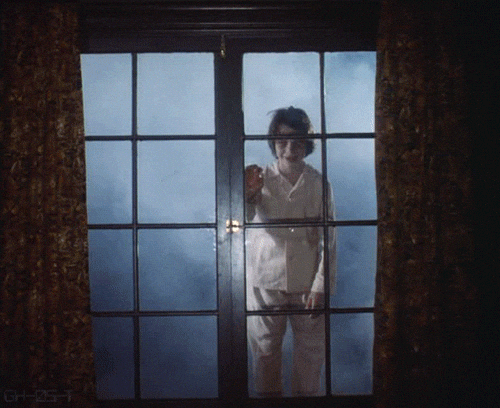 Creepy churches: The White Church
Again back in Blanchardstown, a modern multicultural suburbia built upon some ancient graveyards and home to at least one zombie…sort of! St Mochtas founded a Benedictine site called The White Church in what is now the Millennium Park in the 6th century. The area was called Cul Mine (now Coolmine) near Cluain Saileach (now Clonsilla). That Cluain part doesn't only mean a meadow but a place of silence. This backs up the notion of monastic and burial grounds…
There are many legends about St Mochtas. Apparently he raised a thief drowned with a millstone around his neck by local Chieftain Ailil. The thief's parents begged St Mochtas to do something. But he arrived on the scene too late and the thief was already dead. But after some saintly magic, the man was resurrected and went on to be Mochtas right-hand man!
When the area by the ancient mound was ploughed in 1975 a considerable amount of human bones were found. Archaeologists later discovered more. The hooded apparitions of monks have been seen around the old sycamore grove as well as wandering the remains of the Great Scaldwood forest nearby. Rumours abound that other burial sites were discovered during construction of nearby Whitestown and Fortlawn housing estates. But due to financial concerns and Council pressure to complete the estates the discovery was hushed up….
Click here for another spooky story!
Author bio:
Rob Buchanan was one of the winners of 2015 Poetry Ireland Introductions series. His debut poetry collection "The Cost of Living" sold out. He has won national and international awards for his writing, and has been published in a number of poetry journals and magazines including The Stinging Fly, Flare, Live Encounters and Pendemic. Rob was a winner of the Young Ireland Award in Glasgow for his lectures on the Dangers of Democracy. He has written popular current affairs columns for, and been published, in DublinLive, The Outmost, Eile, An Phoblacht , Rukkle, Headspace and The Journal. Rob lives in Dublin and is working on his first novel and a Dublin history anthology.
YouTube

Twitter:
@RobLooseCannon
Blog: http://theloosecannonbuchanan.tumblr.com/
Facebook: facebook.com/rob.l.buchanan