Those feckin' Americans, beating us at our own game again! Right we consider this a damn challenge. We need to do this AND beat them. The end. We have been stripped of our title and will not stand for this humilitaion.
We here at Old Moore's Almanac are jealously reporting that those people over the pond have gathered more than 1,400 people to participate in Lepre-Con. And it is all in aid of charity – raising money for childhood cancer research. But we are here to say EXSQUEEZE ME we will NOT be beaten.
Yes, Las Vegas (the world centre for gaudy and wild ideas) hosted the St. Baldrick's Lepre-Con 2016. This event broke the world record for the "largest gathering of people dressed as leprechauns." The final count showed 1,466 participants gathered in Town Square Las Vegas dressed in their finest leprechaun costumes, breaking the previous record set in Ireland in 2012.
Unlike any other convention, St. Baldrick's Lepre-Con was not just about thousands of people dressed as leprechauns having fun with family and friends – it was about helping give kids with cancer a future. To kick-off the event, Hallie Driscoll, 9, shaved her head to stand in solidarity with her sister who is currently fighting brain cancer. Spectators also witnessed leprechauns doing acrobatics; hooping, hand balancing and walking on stilts. Activities also included a 5k run/walk, a kids' activity corner, beer garden, musical performances by several bands, including the Black Donnellys, and of course an Irish jig!
"We are thrilled to have collaborated with our dedicated Las Vegas volunteers to host this incredible event to raise awareness and funds for childhood cancer research," said Kathleen Ruddy, CEO of St. Baldrick's. "We thank our volunteers, participants and the city of Las Vegas for finding new and creative ways to ensure every child has the happy and healthy childhood, and future, they deserve."
Proceeds from Lepre-Con 2016 will support world-class childhood cancer research through the grants funded by the St. Baldrick's Foundation. As the largest private funder of childhood cancer research grants, the St. Baldrick's Foundation funds are granted to some of the most brilliant childhood cancer research experts in the world. And, to innovative explorers who bring with them the promise of a future free from childhood cancers.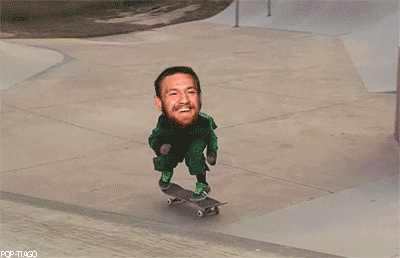 Ummm EXCUSE ME AMERICA this is game on. HOW DARE YOU BEAT US AT OUR OWN GAME… people, the challenge is on. This is a call to arms, a war cry if you will. Share people. Share. We shall conquer!