Sexy Aidan Turner is an Irish hottie who came to the ladies' attention as the scruffy but hot 18th-century bad boy in the BBC series called Poldark. Now he's being considered for the James Bond role. And he totally deserves it, says Nicole Buckler.
Irishman Aidan Turner smoulders as Ross Poldark. At the start of the series, rough and a bit grubby, but from a genteel background, Poldark returns from the American War of Independence to his Cornish copper mine. He had spent three years in the army to avoid charges of smuggling.
Turner manages to look hot all the way through the first series, peaking at scything time when the grass desperately needed to be cut. There were no servants available to do it. So the master of the house had to de-robe and get stuck in. Holy mother of God.
The Poldark series is on Netflix, so if you haven't seen it, and are a woman of impeccable taste, you must. Here's a taster.
Turner did do other work before Poldark: he starred in the three-part fantasy film The Hobbit and other British TV that no one has seen.
Turner was born at home in Clondalkin in Dublin, and then his family moved later to Walkinstown. He went to St Mac Dara's Community College in Templeogue before leaving to join his older brother at Firhouse Community College. Turner has stated: "I probably wasn't a great student. I had a car when I was 17, so I used to just run out of school when I could, jump in the car and go play pool in Tallaght. I don't know how I knew, but I convinced myself that my final exam results were never going to matter to me."
With that face? Oh no, his exam results were never going to matter.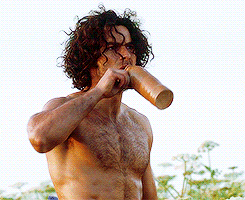 After finishing secondary school, Turner briefly worked as an apprentice electrician, alongside his father. After he saw a notice up in Dublin's Gaiety School of Acting, he applied. He got in, of course, then graduated in 2004.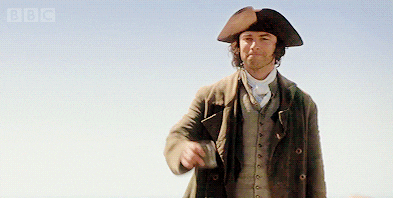 So will he be the next James Bond? He might be. And he wouldn't be the first Irish 007. Pierce Brosnan broke ground first, being known as one of the sexiest 007s ever.
Word on the street is that the Bond part is as good as taken by Turner, if bets placed by BoyleSports punters are anything to go by. Following some chunky bets on Turner, the bookie has had to adjust their odds. Liam Glynn, BoyleSports spokesperson said "One punter seems to have the inside track on Dublin actor Aidan Turner as they placed €500 on him at 4/1 to become the next James Bond. Numerous other bets started to come in on Wednesday forcing us to cut the Clondalkin native into 3/1. Judging by the support for Turner he could well yet overtake Tom Hardy and Michael Fassbender and become favourite to replace Daniel Craig as the next James Bond."
Also in the running are James Norton, Idris Elba, Tom Hiddleston, Jack Huston, and another Irishman, Colin Farrell.
If I was choosing? Aidan Turner is your man, MI5.