Home swapping holidays are on the rise. Nicole Buckler shows you why.
My family went to Portugal for a holiday several years ago. When we got there, the Algarve was its spectacular self. But the accommodation sucked. The sunbeds had been claimed by mysterious ownerless towels from 6 a.m., so there wasn't anywhere to sit by the pool. Most of the towel owners were at the bar, drunk, not even using their sun beds.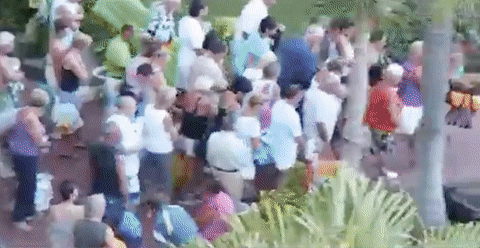 There was one shop in the area; it sold imported sugary cereals and other things we were trying to get away from. The kitchen in the apartment lacked just about everything except a fridge and a dodgy hob. There was no Wi-Fi. The TV only had one channel, so we watched Alaska State Troopers on a loop for two weeks. The kids were up the walls with boredom without Netflix or TV at night, and we never got a break from keeping them entertained. The apartment complex had "entertainment" every evening consisting of one of the day cleaners doing a Tina Turner act at night. Every night. It was simply the best. Not. I thought to myself, there has to be a better way. And there was – house swapping.
I found a free website called geenee.com and decided to post my house on it, in all its glory. Because the website is free, it made me more open to trying a swap… there was no risk. Geenee is mainly used in France by French people swapping with other French people. But, French people like to swap with Brits too, sometimes. I soon found out however that Ireland was a much harder sell on Geenee. In summer, when the weather in Ireland is unpredictable, most French people want to stay somewhere sunny. So things weren't looking good.
After a lot of work messaging around 100 people, I finally got a hit. A family from Montpellier wanted to swap. The mother ran a student exchange organisation and wanted to drum up business in Ireland. And there's the first good reason why a swap is a great way to go. When you are offered a swap, you consider destinations that you would never consider otherwise. It would never have occurred to us to have a holiday in Montpellier. There weren't many tourists there, at all; we were unusual. In fact, we were the only English speakers on the beach. French people asked us where we were from and if we were having a nice time! We were!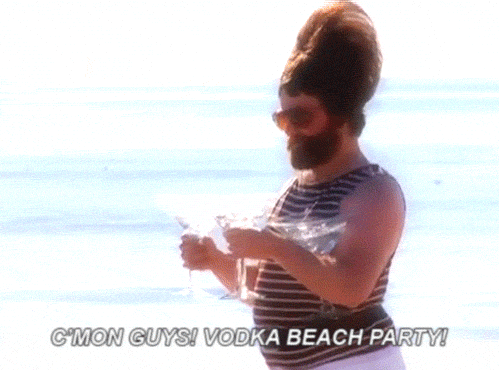 That summer, we not only swapped houses, we swapped cars too. It was free for them to put us on their insurance, it cost us just €40 to have a named driver on our insurance for two weeks. To get a direct flight, we flew into Rodez–Marcillac Airport, about 2 hours' drive away from Montpellier. We could have flown to Montpellier airport but that would have been two flights and it doubled the cost and hassle. Rodez–Marcillac Airport is a tiny transport hub, and the Ryanair flights were so cheap I almost felt guilty paying so little for them. The plane we caught over to Rodez was the same plane the Frenchies caught back to Dublin. We got to wave to them through the glass as we landed.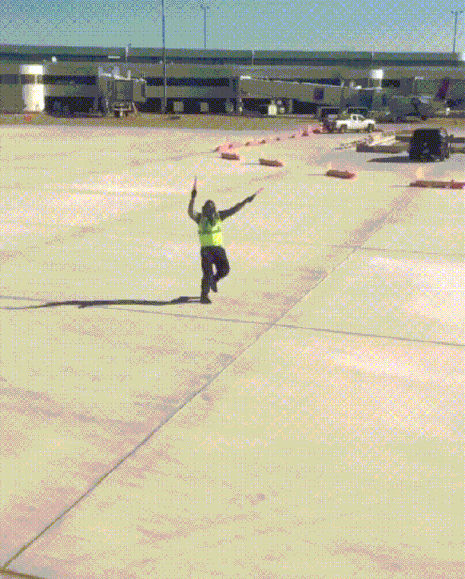 The Frenchies left their car at the airport for us, and the keys at the reception of the airport. We did the same at Dublin airport. There is a left luggage desk in the atrium of the short-term carpark where you can leave an envelope for a cost of five euro. In the envelope we wrote a note as to where our car was in the long-term carpark. We stayed in touch with the Frenchies via whatsapp and texting, just to be sure that the other party wasn't dazed and confused. It worked seamlessly. We found their house no problem. You can now download your route on Google Maps before you go. And even with your data switched off, the pre-loaded maps simply use GPS to navigate you. Yes, using the voice and all! And it's free (my favourite price!).
We arrived to find a house in suburban Montpellier with a pool in the garden. Yes, a pool. A private pool. The house was close to beaches, one of which was a national park and we were there nearly every day of our holiday. The family we swapped with also left us a guide for things to see in the area. This is stuff that never once came up on a google search in English. Like 14th Century villages where the locals swim in the river and slide down weirs like a waterslide and sit at the riverfront in restaurants eating bouillabaisse, avoiding wasps who were trying to steal their food.
The holiday for five people, for two weeks, cost a grand total of €1000. The holiday to Portugal the year before cost us €3000. So there's the second reason to swap. The money factor. We had the use of a car and a house, and got to eat cheap, local food. And best of all, my kids had Wi-Fi in the evening. They watched a Netflix movie on my tablet in bed upstairs and my husband and I watched a movie and drank glorious French wine downstairs. We got a break, which was badly needed. And there were toys. Lots of toys. My girls had some serious craic playing with Barbie cars, games, and the dollhouse. In turn, the Frenchies discovered in our house, a dress-up trunk full of the most glamorous clothing that charity shops can supply. 99% of the photos they sent us featured their kids modelling the clothes. That's the third reason to swap: you have all the comforts of home while still being on holiday.
Usually, when we are on holiday, we ask a relative to stay in our house, or at least check it every few days. There's the next reason to swap: It felt good to know my house was being looked after the whole holiday. Swappers can also feed pets while you are away too. After the holiday, we arrived back in Dublin to find our house spotless, like no one had been in it since we were away. I was hooked.
The following year we decided to do another swap, using geenee.com. This time it was a much harder sell. I could not get anyone interested in coming to Dublin. I messaged around 100 people, all said they were staying in France for the summer. But out of the blue, at the last minute, there it was: a message from someone in Bilbao, Spain. Without even checking out their accommodation, I said yes. It turned out to be an excellent decision. We ended up in an apartment in the Old Town in Bilbao. And in Bilbao, you get the underground everywhere including the beach. The Spanish family told us about a spectacular waterfall that does not appear anywhere on the internet in English. It was in rural Basque country. We were the only tourists there, nobody spoke English at all, and it was fantastic.
This waterfall was like something from a shampoo commercial. I'll remember it for the rest of my life. And that is another reason to swap: access to local knowledge.
Usually the swappers have a "house pack" with all the information you need to have a great holiday. We swapped with a single Dad and his daughter; he wanted to show her Ireland. And that he did. He sent us pics daily onwhatsapp showing all of the adventures they were having. Both the Spanish and the Irish families had amazing time. Again, the holiday for a family of five for two weeks, including a car and an apartment in a great location cost just €1000.
After these two great experiences I decided to go professional and sign up to a paid home exchange website. After sussing several out, I decided that HomeExchange.com was the best. It had the most listings and looked the most sophisticated. And I was right. It costs €130 to join for a year, but the first two weeks are free. And it is worth every cent. The difference was remarkable. I didn't feel like Dublin was a hard sell. In fact, within a day of signing up, and loading up the pics of my house, I had six new offers. Incredible. So, it really is all about getting onto the right website. I wasn't alone with the house swapping idea. HomeExchange.com currently have 1,173 Irish members with a wide range of listings spread all over Ireland. Members can be found in cities such as Dublin, Cork and Galway, but there are also many members spread across the country in other less populated locations.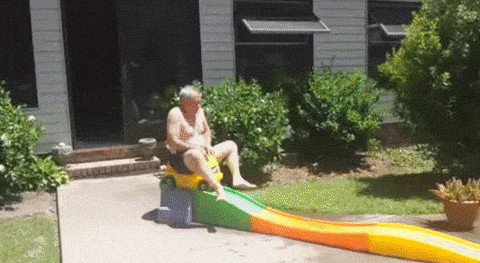 The first offer I got from HomeExchange.com was a swap at Christmas, to Stockholm. An Irish woman, Frances, met a Swedish man over here, fell madly in love, and got whisked back to Scandinavia. She now lives in Stockholm with their offspring, but this year she wants to return home to Dublin to spend Christmas with her family. But there isn't room for all five of them with relatives. Frances hates hotels. She said, "All you do in a hotel is sit on the bed and watch the TV." She's right.
Frances is going to use our car. She doesn't have a car in Stockholm, but she has a year pass to the public transport systems in the city, and she will give it to us temporarily so we will have free transport for the time we are there. She also lives across the road from an outdoor ice skating rink. She has a house full of skates. My kids are beside themselves with excitement at the thought. On Christmas Eve in Stockholm, Santa comes knocking at the door with a bag of presents (he usually runs off after knocking!). My kids are so excited at the idea of Santa knocking on the door! And there's the most appealing reason to swap: genuine cultural exchange. You get to live the local culture, rather than a twee version of it in a hotel or apartment.
Frances was over in Dublin last week for a few days, and so we met for a coffee and we swapped house keys. She was fun; I can't wait to live her life for ten days. Soon after that offer, we have been asked to swap to Sardinia in summer. THEY asked US. We said yes, immediately. And just today, we have been offered an Easter break to Iceland. ICELAND! We said yes to that too! So for the cost of one normal holiday in summer, we now can go away three times a year, just by swapping our house and car.
The good thing about HomeExchange.com versus a free site is that the people on paid sites are dedicated swappers. There are more of them– thousands – all with the same mindset. It's a community of collaborators. Though home exchange has been around since the 1950s, the rise of the internet has greatly increased its popularity and made it a hell of a lot easier. Members of these sites can communicate with people around the world, increasing the pool of homes to choose from. If you want to try it out, you get two weeks free with HomeExchange.com. But I warn you, once you start, you cannot stop, it will be a way of life for you forever more.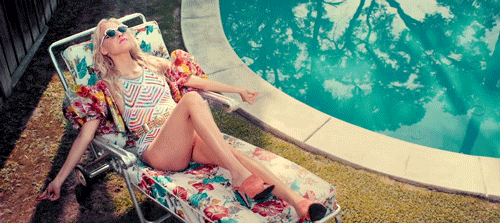 WHO ARE THE HOUSE SWAPPERS?
HomeExchange.com did a survey of their members.
This is who they are:
A high percentage of home exchange participants are highly educated.
The largest group are age 45-54.
70% of home exchangers work, but of these, 24.9% are self-employed. This shows an independent streak that might be responsible for someone to "think outside the box" in their choice of accommodation.
Nearly half of the total number of home exchangers have children. It would be a mistake to think of home exchangers strictly as "budget travellers."
The biggest motivation is still to save money (33.3%), plus, travelling more often (23.1%), having an authentic cultural experience, having an adventure, meeting new people and staying "off the beaten path."
23.6% of participating homes are only one bedroom, while at the other end, 16.3% are second homes.
68.9% prepare their own meals while travelling, to experience a culture by shopping in local stores, and purchasing local ingredients.
Over two thirds of the home exchange participants surveyed see the importance of environmentally friendly tourism – utilising resources that already exist.
Happy swapping, Irishers!