There are whiskey connoisseurs and then there are whiskey connoisseurs. If you are both, neither, or one, then this is a "conference" for you.
By Nicole Buckler
The Nth 2018 Show was last held in Las Vegas in April. Some rich dude who calls himself a "whiskey enthusiast" set up this whiskey-tasting event. But this isn't any whiskey—it's old, rare and brand new whiskeys that you wouldn't get anywhere except at the conference. If I was a rich old dude I would totally love it and go on my private jet.
The rich dude in question is Mahesh Patel. Mahesh's great passion in life is whiskey. A connoisseur and enthusiast, he frequently attends exclusive whisky events and gatherings globally. He has been a collector of fine and rare whiskeys for more than 20 years. He recently bought a bottle of The Dalmore Trinitas, the world's most expensive whiskey (€142,000-a-bottle kind of expensive).
Patel invited all of the famous whiskey makers to his own conference thanks very much and has asked them to bring their best and most rare whiskeys. Punters can taste rare and excruciatingly expensive bottles by the dram (a posh word for shot glass).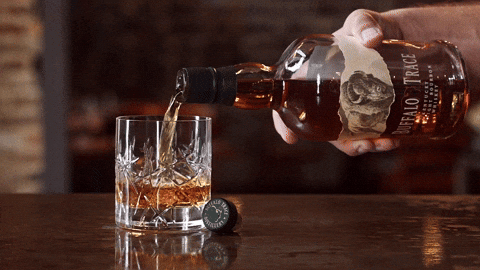 This event is not for the faint of heart. If you take your clothes off and start poledancing on the nearest street light after 3 drinks (not naming anyone…okay me) then this isn't your gig. But if you can pace yourself and enjoy that swirling feeling of burning old wood on your palate, then you'll be just fine.
You can buy different levels of tickets to the conference, from "general peasant" to "posh human." But every ticket gives you the opportunity to be exposed to drams you have never had, nor may ever see again. That rare bottle you've been dying to try? It will be there. Mmmm….I can taste it now and will feel the room spinning later.
For those who purchase the posher tickets, you can go to classes. It's like school but only you are completely cut. Best. School. Ever. Whiskey nerds are very excited about all this. They are already blogging about what unique drams or tastings they will be schooled on. These are the teachers you prayed for in school. They are master distillers and blenders, sharing a lifetime of experience and knowledge with guests along with "super pours" (whiskeys valued at around €300 a dram).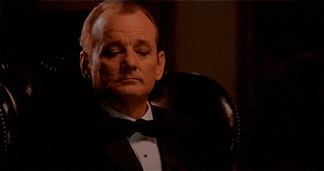 And you don't just hang around some Las Vegan Conference hall. Oh no. Last year, attendees were taken to the Grand Canyon to sample a 50-year-old Glenfiddich. People stood around the giant natural phenomenon, while they drank "liquid gold." Most of us call it liquid lunch, and sometimes, Bray Head is just as good as the Grand Canyon. A few more years of erosion and it will totally catch up.
Irish Whiskeys will be represented by Teeling Irish Whiskey at the conference. They will be launching Teeling Single Grain to whiskey nerds, and what a good idea. It makes me think we need to start a movement to get one of these conferences here in Ireland. We are the only ones in the world who spell whiskey with an "e" so we deserve it.
The organisers also feed you, which is probably an act of self-preservation. There's nothing like drunk hungry people providing a risk of damaging carpets on conference hall floors. It's posh gourmet food too, so try not to throw it up. You'll be very disappointed in yourself if you do.
The upcoming event will showcase the world's five most expensive bottles of scotch: Dalmore Trinitas, Johnnie Walker Diamond Jubilee, Royal Salute Tribute to Honor, Macallan Lalique and the Glendfiddich Janet Sheed. The total value is over €1.5 million.
If you love whiskey then get on your private plane and get over to Las Vegas. Or you could fly economy and pretend you flew in your private jet. The whiskey will still be just as good.