Would you eat a lab-produced egg?
Eggs are everywhere, and in everything. The world uses a lot of eggs. But what if those eggs didn't have to come from chickens? A company called Clara Foods say they want to manufacture egg whites in a lab (mostly for baking products). The aim is to take the pressure off the factory-farming system of egg production.
The company has had a pile of venture capital thrown at it on the understanding that it will create the world's first animal-free egg white. They say they are "working towards a disruptive advance in food technology" and aim to launch the product at the end of 2019.
Clara Foods join a new generation of entrepreneurs, activists and scientists who recognise that the decades-old factory farm model cannot sustain the dietary needs of 7 billion people and counting. According to Clara Foods, growing demand for eggs is exerting pressure on hatcheries to improve their efficiencies and outputs. "There is also growing public distaste for the environmental, animal welfare, and health compromises of industrial-scale egg production."
Clara Foods aims to take the chicken out of the equation. "We're bringing an egg white to the table that is produced completely animal-free, uses less land and water inputs, while matching the taste, nutritional value, and unique culinary properties of hen-borne egg whites."
The product, called Clara Whites, will replace egg whites in more applications than any other egg white substitute. Unlike other replacements on the market, Clara Whites are effective in even the most sensitive products such as angel food cakes, meringues, and macaroons.
An egg white is made up of around 12 key proteins. It's these proteins that cause the egg white to gel when cooked, make stiff peaks when whipped, and act as a binding ingredient. And it is these proteins that can be recreated in the lab.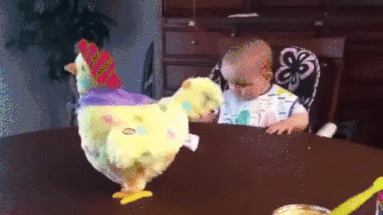 The company's founding team are Arturo Elizondo, Dr. David Anchel and Isha Datar.
"We were brought together by a shared desire to find a better way. At Clara Foods, we're re-imagining food – starting with the egg white. Egg whites are a rich source of lean protein. They have no cholesterol, no fat, and practically no carbs. It's no wonder prices of egg whites have tripled in the last two years. But meeting the growing demand means egg production also becomes more and more wasteful, unethical, and unsustainable.
"Clara Foods wants to change that. Our strategy is to recreate the egg, the same egg we know and love, from the bottom up. By starting at the level of the protein, rather than the chicken, we can make a better egg white for everyone, free of allergens and salmonella, and more sustainable and affordable."
Will they pull it off? We will wait and see. But this is definitely what the future of food looks like.