Little-Known But Totally Cool Irish Baby Names
As Celtic-Irish names fall out of fashion, Nicole Buckler suggests we dig new ones out from a forgotten pool of names from Medieval Ireland.
All through the late naughties, designating babies with Gaelic-Irish names was all the rage. For girls, it was Ciara, Aoife, Aoibhín, Róisín, Niamh, Caoimhe, Aisling, Sinéad, Gráinne, Saoirse, Eimear, Orla. And for the boys, Cillian, Conor, Seán, Daithi, Cian, Eoin… But now this trend has slightly fallen out of favour, and other names are emerging on the tables. Why is this? Have we used up all of the Gaelic-Irish names?
Celtic names may be falling out of fashion, but not all Irish names have been spent. We haven't yet dug into the deep Medieval Irish name treasure chest. There are many to choose from. So here are some suggestions.
Female Names
Ragnailt (Pronounced rein-ilt') The female version of Ragnall. This name was very popular in later medieval Ireland. It was the name of the mother of Domnall Mor O Brien, the King of Thomond. Another Ragnailt was the daughter of Aed Ua Conchobair, king of Connacht, who died in 1393.
Eilionora St. Ealanor was an Irish martyr. Althought at the time, the version of Eilionora was more popular.
Siban (Pronounced s'iv-an) This was adapted from the French Jehane or Jehanne, popular in the 12th century. It became adopted in Ireland by the Anglo-Normans. Siban was a daughter of the third earl of Desmond and wife of Tadg mac Carthaig.
Sibeal (Pronounced s'i-bel) Isabel is the medieval French form of Elizabeth. When Anglo-Normans brought it to Ireland it eventually became Sibeal.
Sadb, Sadhbh (Pronounced seiv) The name is said to mean 'sweet.' Sadb was a frequent name in early Ireland that went on to become the second most popular female name in later medieval Ireland. One of the many holders of the name was Sadb, daughter of Brian Boru, who died in 1048.
Sile – (Pronounced s'il-e) – This name comes the Latin Caecilia. As the Irish learned Latin in medieval Ireland these types of names were adopted into the Irish language.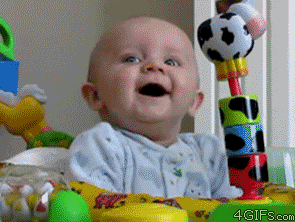 Male Names
Lochlainn (Pronounced luch-lin) The name means "Viking". A Middle-Age name, it was common among the northern Ui Neill family, and the O'Hanleys of Connacht.
Ragnall (Pronounced rei-nal) This name emerged in Ireland, borrowed from Old Norse. Ragnall mac Amlaib was killed at the battle of Tara in 980. Ragnall mac Imair, the king of Waterford, died in 1018. Ragnall Ua Dalaig, the main poet of Desmond, died in 1161.
Piaras This name was adapted from Piers, which was the Anglo-Norman French form of Peter. The form Piarag appeared in Ireland in the 14th century.
Remann (Pronounced r'e-mun) The name comes from the German for 'counsel' (ragan) and 'protection' (mund.) It was popular in Ireland in the later medieval period.
Risdeag, Ricard, Risderd This is the Irish adaptation of the English Richard.
Seaan (Pronounced s'an) This name comes from the Latin Joannes. The name did not become popular in western Europe until after the First Crusade.
Seafraid (Pronounced s'ef-ra) This is the Irish form of Geoffrey, common among the O Donoghues.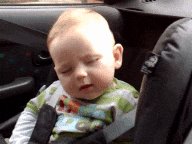 The above names are just a small selection. But take a look at the list below. The origin of these names are wildly romantic and fascinating. Start googling, parents-to-be.
Female Names
Almaith
Chrodoara
Conandil
Concessa
Conchend
Dubhchobhlaigh
Eachraidh
Etromma
Failend
Feidelm
Gormfhlaith
Lassar
Lassi
Liadan
Mor
Mugain
Ornat
Ronnat
Saerlaith
Sarnat
Samthann
Segnat
Uallach
Uasal
Irish Male Names
Adomnan
Aidan
Aileran
Ainmire
Ainmire
Airtre
Aodh
Cadhla
Ceallachan
Cinneide, Ceinneidigh
Colman
Colum, Colam
Columbanus
Columcille, Colam Cille
Cónán
Conchad
Conchobhar
Consaidín
Crimthann
Cronan
Cummian
Deicola
Diarmait
Domnall, Domhnall
Donnabhan
Donnchadh
Donn Cuan
Éanna
Echthighearn
Eidigean
Fachtna
Faelan
Feidhlimidh
Fiachra
Fianamail
Findcath
Finian
Finsnechta
Fionnbhárr
Flann
Froech
Guaire
Lachtna
Laidcend
Laoghaire
Lorcan
Lugaed
Lugaid
Manchan
Marchan
Mathghamhain
Maoil-Seachlainn
Muircheartach
Muirchu
Nuadu
Oengus – (Pronounced en-is)
Olchobar, Olchobhor – (Pronounced ol-chur)
Oissine, Oissene – (Pronounced us'-in)
Orthanach – (Pronounced ur-han-ach)
Rechtabra – (Pronounced r'acht-ur-a)
Robartach – (Pronounced ro-art-ach)
Ruarcc – (Pronounced ruark) –
Rumann – (Pronounced ruv-an)
Saerbrethach – (Pronounced ser-vr'a-hach)
Seigine – (Pronounced s'e-in, s'ein)
Segan – (Pronounced s'e-an)
Segene
Senach
Senchan
Tirechan
Ultan Happy baby naming!
ShareWe live on an island. A small island. The ferry can only take you so far. You MUST conquer that fear of flying or forever spend your holidays in a
ShareA matchmaking festival held in the middle of nowhere is calling you. Lios Dúin Bhearna (or if you don't speak Irish, Lisdoonvarna)  is a tiny town of around 800 people
ShareMany people think that "Mother's Day" in Ireland is the same as everywhere else. But actually, the Irish Mother's Day comes from a completely different tradition. And it is held