McGregor To Run For President of Ireland?
It will be a damn boring election if he doesn't.
Bookies are taking bets on whether Conor McGregor will throw his hat into the ring for the Irish Presidency after he teased his followers with a cryptic post on social media.
The UFC star took to his Instagram account to publish a picture of himself in front a framed photo of current President Michael D. Higgins along with a caption 'Long live the President' amid rumours he could turn his hand to politics.
BoyleSports are going with odds of 25/1 that McGregor will run, and are also quoting 66/1 about a statue of McGregor to be erected in his home city of Dublin in 2018.
Punters have been keen to get behind other new year predictions with a flurry of recent bets on royal couple Harry and Meghan to announce they are expecting a baby sometime next year, while Manchester United's poor Christmas form has seen a Jose Mourinho exit from the Red Devils backed into 2/1 from 5/1 as punters toast the beginning of 2018.
Lawrence Lyons, Spokesperson for BoyleSports commented: "There's been plenty of weird and wonderful requests from punters trying to invest in their 2018 predictions and Conor McGregor has been the subject of a lot of them. If he throws his hat in the ring to replace Michael D. Higgins there's a few customers who will be having a very happy new year having snapped up the 25/1."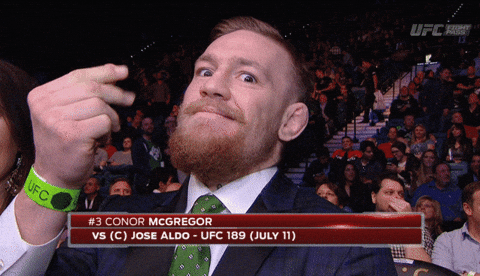 There has also been some talk about Ireland leaving the E.U. Lyons said, "Ireland's relationship with Europe looked unbreakable in the Brexit negotiations pre-Christmas and I think it speaks volumes that we've actually received more bets on alien life being proven in 2018 than Ireland following Britain out the EU."
But it is "the Donald" that has everyone in a frenzy. "Donald Trump is the other main subject of our New Year specials and 2018 will be a turbulent one for him if punters have called it right as he's now 5/1 to be impeached and 9/4 to leave his role as US President at any time during 2018."
2018 Specials
5/1         Donald Trump to be impeached
11/8       Prince Harry and Meghan Markel to announce they are expecting a baby
25/1       Conor McGregor to announce he will run for Irish Presidency (must be on ballot)
66/1       A Statue of Conor McGregor to be Officially Erected in Dublin 66/1
100/1     Ireland to leave the EU
Share A new book says global warming is NOT happening, but a mini-ice-age is upon us. The winter of 2014/2015 winter was brutal in parts of Europe, Canada, and in
ShareNorthern Ireland could remain in the European Union despite Brexit. Independent Member of the European Parliament, Marian Harkin is aligning herself strongly with a statement by An Taoiseach that the
ShareThe guy seriously came out of nowhere and now he's everywhere. Conor McGregor is currently concentrating on his upcoming boxing match with Floyd Mayweather, but could the Irishman be set