You know those Americans. They take an Irish tradition like Samhain and make it into a huge awesome party called Halloween. Same goes for St Patricks's day. They go all out and school us on how to celebrate it. But what the hell is going on here?
Irish potatoes are most often associated with the staple crop of Ireland and the Great Famine of the 1840s. But when St. Patrick's Day is fast approaching, it brings our attention to thoughts about  traditional Irish food.
Interestingly what foreigners think of as Irish food isn't what we always think of as Irish food. But sometimes, we need to steal their ideas and adopt them. Take, for example, "Irish Potato Candy." It is a sweeter, cinnamon-dusted version of the famous Irish spud. Apparently it starts showing up in bakeries and stores in Philadelphia and a few other areas of the country around St Patrick's Day.
Typically filled with coconut cream, vanilla and powdered sugar, the candies resemble tiny potatoes and usually come boxed in festive one-pound packages. Apparently they have been around for a while…for Americans…we don't have them here. But why not?
For the Americans who grew up with them, their appearance in stores and on coffee tables is a sure sign that St. Patrick's Day, along with the warmer temperatures of spring, is just around the corner.
Locals say the candy is a homespun tradition that is as much a part of St. Patrick's Day as corned beef and cabbage and minty-green shakes are everywhere else in the country. The candies were likely made by Irish immigrants on the East Coast more than a century ago, though there's no documented evidence of this, says Michael Holahan, who owns a Pennsylvania General Store.
Holahan, 56, recalls eating Irish potatoes often as a kid at Catholic school fundraisers and neighbourhood events. "It's not a cooked product, so anyone can make them," he said. "All you need is a blender or strong muscles for mixing." Once the batter is the desired texture, you roll it into a nugget, dust it with cinnamon and let it chill or set for a few hours.
One thing is clear: you won't find Irish potato candy in Ireland."Irish potatoes are not Irish and do not have potatoes in them," says Harry Hefton, sales representative for Oh Ryan's, a Philadelphia-based company that has been making the candy since 1989.
Hefton links the sought-after sweets to a rainy-day activity invented by "crafty mums" long before video games came along. "Back in the day, Mum had craft day for the kids," he said. Kids would sit around the kitchen table rolling the sweet coconut-laced batter in cinnamon. As a fun twist, someone would sneak a penny into one of the nuggets. "If you got the one with the penny, you were the lucky child," he said.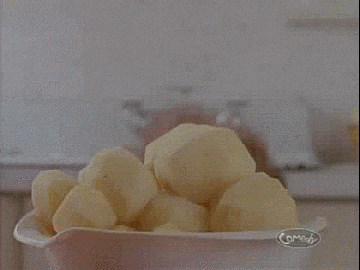 Oh Ryan's makes and ships more than 82,000 pounds of Irish potatoes between January and March every year. The company uses vintage rolling machines and hires a temporary staff — often retired folks or mums with school-age children ­– for a few months to help box up the candies.
Irish candy potatoes are still unknown in most parts of the country, though awareness is spreading. See's Candies of California has been making its own version of the Irish potato since 1978, said spokeswoman Hannah Gray. Called St. Patrick's Day Potatoes, the seasonal candies sell briskly and are filled with a nougat-like texture known as divinity, which also appears in Easter eggs and is a popular flavour in See's boxed assortment of chocolates.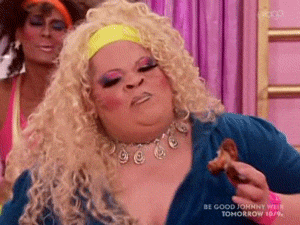 "Someone got into the St. Patrick's Day spirit and got really creative with a See's customer favourite," Gray said. That "extended to using a special blend of cinnamon/cocoa powder to give the outside a matted look like a potato and adding pine nuts as the eyes of the potato."
Irish potato candy was always a staple in the home of Kaitlin Lunny, who grew up in the Drexel Hill section of Philadelphia. "It never crossed my mind that they were a local treat until I went to college and no one knew what I was talking about," she said. "They thought I just meant potatoes from Ireland."
Lunny, who writes a food blog for novice home chefs, came up with her own recipe for the candy and posted it on her blog. "I added cocoa powder to put my own little spin on them," she said.
Melissa Belanger, a Philadelphia-born food blogger who now lives in France, was also motivated by childhood memories to publish a recipe for Irish potato candy that came from her mother. "I don't think it's actually a family recipe," Belanger said. "It's more likely that it was passed around until it reached her." Belanger is hoping her mom will have some of the candies waiting for her when she returns with her family for a visit next month. "They're always a treat," she said.
Want the recipe? Google "Irish Potato Candy" and you'll be amazed at just how much of a "thing" it is. And like always, the Americans have outfoxed us at our own game. Be sure to send your finished product to us at Old Moore's. And hurry, we are hungry.