Are you stuck with a whopping mortgage, negative equity, bills up to your giblets and think you can't afford an overseas holiday? Think again, says Dubliner Daisy Murphy.
Think you can't have a holiday abroad because your house is so damn expensive? You can make your house work for you by doing a house swap holiday. I have done it twice and it worked out insanely well. I live in Dublin, and I have a normal 3-bed house, nothing glamourous or fancy, but close to parks and transport links into the city.
We swapped with a family who were originally from Dublin and wanted to come back to visit family and friends. Their house? An eco-mansion in the countryside in France with mooing cows and a polytunnel full of ripe tomatoes which they said we could eat. In fact many of the people wanting to come to Ireland are Irish people who now live abroad.
There are certainly plenty of excellent finds along the coasts of France which are very convenient to Irish ferry links. You can take an unlimited amount of unnecessary stuff on a ferry for shoe string holiday and have all the comforts of home. One year we did this and I even took my breastfeeding cushion! The family we swapped with were in the same position: crawling with babies and toddlers. We swapped cars, booster seats, high chairs, cots, the lot.
This year, I have lined up a holiday in Spain where the family has their own private pool and they are 200 metres from the beach. They have kids too, and our kids will swap toys for 2 weeks. And X-Box games. THE EXCITEMENT! And we will swap cars. All we have to pay for is the flights and food when we get there. Our gaff just doesn't compare to theirs…it is nothing spectacular and it will probably be rained upon for their entire stay. But the mother of the family in Spain is Irish and she wants to return for the summer so her kids know her home town. And they can see relatives and stay with all the comforts of a full kitchen and wi-fi enabled house. And despite what you think, you are nothing without wi-fi. NOTHING.
But you don't even have to get on a plane to have an exciting house-swap holiday. You can take a ferry to Wales to keep it on the cheap. Snowdonia has all sorts of attractions that will keep kids enthralled. Going further south and into England, there are plenty of home owners on the Cornwall coast who have their own pools and magnificent vistas… they too are looking for a swap. But also there are people in Kerry a stone's throw from the beach who would like to swap with other Irish people. Some people have holiday homes in Wicklow who would swap that with you. The point is that even if you are on the most limited of budgets, you can still have a memorable holiday.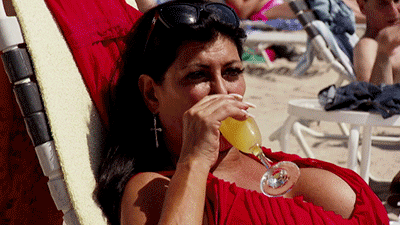 Many people say to me, but won't these people steal all of your stuff? Umm, no. If you are worried about valuables or whatever simply bag them up and drop them off with a relative…I myself would have done that except we have no valuables except a fake D&G handbag I bought in a Parisian subway.
We also have pets and the swapping family does too…we will be looking after each other's pets, saving kennel fees.
Home exchange websites are springing up across the world. The world's largest, called HomeExchange (See: Homeexchange.com) will cost around €130 for a year's membership. However other companies offer swapping services without charge. Two alternatives are Lovehomeswap.com and Guesttoguest.com which both offer some services for free. A really good one is geenee.com. It's mostly French people, but you will find the occasional Irish expat who wants to come home for a bit.
Free sites are good, however many people like the security net of a fee-paying site. It means that members are serious about swapping and are prepared to pay to join. They are the kind of people who probably won't steal your good spoons. And if you are posh, there are other sites for you like HomeExchangeGold.com, launched in 2012, dedicated to serving the luxury market.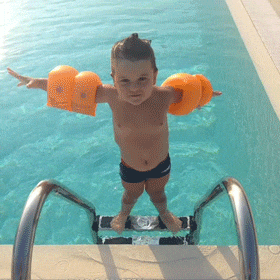 If you want to live in another country for an extended period, perhaps three months or more, homeswapping is a great way to get out of paying for housesitters or having to get your family to keep checking your home for you.
If you are ready and willing for long-haul, you can even consider places as far away as Australia. Clodagh ó Súilleabháin is an Irish expat living on Queensland's sunshine coast. She has successfully exchanged her house (with inground pool!) in Caloundra, near Brisbane, four times with Irish people. "This way I can go back home to Ireland for one month at a time. The only expense I have is the flights."
I must sign off now… I have just had an offer from a family with a house in the South of France…who knew that Ireland was such a popular destination for swappers…! I have to say no this time, but I will keep them in my favourites for next year.